SOLD home in WALDEN, Conroe, TX June 2008 Market Report (edit/delete)
Lake Walden
Walden, Texas, SOLD Real Estate Market Report June 2008 (edit/delete)
The Lake WALDEN, SOLD in Conroe, TX, Luxury Home Market (Houston Suburb) in the month of June, 2008. These numbers are according to the Houston Association of Realtors, MLS in Lake Walden, Conroe, Texas. Look here for lake front, waterfront properties. This is an amazing place to live and CLOSE to the Woodlands and Houston, Texas.
Property Type: SingleFamily Status: Sold
Subject
Property
MLS#
Closed Date
Address
Subdiv.
BR
Bths
# Gar
Pool
Lot SqFt
Bldg SqFt
Yr
List Price
Sold Price
SP/ SF
Adjusted SP/SF
DOM
CCDOM
LP/SP %
6335461
6/27/2008
1215 CARBY RD
WALDEN PLACE EXT
3
1/0
0
N
17,400
1,229
1948
$64,000
$65,000
$52.89
$52.17
7
0
1.02
5656402
6/09/2008
11230 GLEN FOREST DR
WALDEN 05
2
2/0
2
N
4,400
1,244
2006
$114,900
$111,000
$89.23
$88.91
20
0
0.97
3928338
6/23/2008
13005 VICTORIA REGINA DR
WALDEN
4
2/0
2
N
7,948
1,717
2002
$129,900
$124,702
$72.63
$69.73
37
0
0.96
6136744
6/13/2008
7802 SILVER LURE DR
WALDEN ON LK HOUSTON PH 3
4
2/1
2
N
9,150
2,359
1985
$129,900
$115,000
$48.75
$48.75
13
0
0.89
913078
6/27/2008
3906 Treasure Island
Walden
3
2/0
2
Y
7,200
1,916
1986
$138,000
$137,000
$71.50
$71.50
71
0
0.99
449920
6/02/2008
12947 SHADY GROVE LN
WALDEN ON LAKE CONROE
3
2/0
2
N
5,980
1,818
2004
$139,900
$135,000
$74.26
$74.26
189*
0
0.96
7871418
6/27/2008
19207 RELAY RD
OLYMPIC VLG WALDEN OF LK HOU
4
2/1
2
N
8,540
2,630
2005
$139,900
$138,000
$52.47
$52.47
105*
0
0.99
5323298
6/04/2008
12119 BRIGHTWOOD DR
WALDEN 08
4
2/0
2
N
7,600
1,922
2003
$139,900
$139,900
$72.79
$70.38
8*
0
1.00
2170331
6/27/2008
12215 FAIRHAVEN LN
WALDEN 01
3
2/0
2
N
9,357
1,875
2001
$145,000
$142,000
$75.73
$75.73
69
0
0.98
7489532
6/12/2008
3675 WINDSWEPT DR
WALDEN
3
2/0
2
N
6,772
1,654
2003
$146,000
$147,000
$88.88
$88.88
15*
0
1.01
8144410
6/27/2008
7732 SILVER LURE DR
WALDEN ON LK HOUSTON PH 3
3
2/1
2
N
9,150
2,384
2005
$149,900
$150,000
$62.92
$61.03
16*
0
1.00
7848187
6/02/2008
3003 POE DR
WALDEN
3
3/0
2
N
6,881
2,242
1980
$149,900
$145,000
$64.67
$61.69
54*
0
0.97
9927963
6/09/2008
18710 DEMPSEY OAKS DR
Walden
3
2/0
2
N
8,930
2,152
2002
$155,000
$150,000
$69.70
$69.70
14*
0
0.97
4144951
6/23/2008
13318 BOCA RATON
WALDEN
3
2/1
2
N
6,448
1,831
2002
$159,900
$152,000
$83.01
$81.65
40*
0
0.95
6304434
6/30/2008
12629 DOVER DR
WALDEN 18
3
2/0
2
N
7,150
1,804
2007
$161,766
$152,848
$84.73
$84.73
189
0
0.94
8723618
6/04/2008
18514 Tranquility
Walden on Lake Houston
4
2/0
2
N
8,603
2,358
1993
$164,900
$163,000
$69.13
$69.08
204
0
0.99
9604342
6/02/2008
3211 Glen Forest Rd
Walden
3
2/0
2
N
0
1,653
2004
$164,900
$157,500
$95.28
$95.20
22
0
0.96
8053649
6/11/2008
18511 Regatta Rd
Walden On Lake Houston
3
3/0
2
N
8,164
2,882
2004
$164,900
$156,500
$54.30
$54.30
66
0
0.95
8588811
6/25/2008
12218 BROWNING DR
WALDEN
4
3/0
3
N
7,200
1,794
2008
$165,900
$165,000
$91.97
$91.97
19
0
0.99
7365027
6/20/2008
12010 WALDEN RD
WALDEN 01
4
2/0
2
N
10,400
1,975
2003
$169,900
$166,000
$84.05
$82.03
77
0
0.98
5683393
6/30/2008
18915 HIKERS TRAIL DR
WALDEN ON LAKE HOUSTON
6
4/0
2
N
6,572
3,341
2000
$174,900
$162,000
$48.49
$48.49
114
0
0.93
4017334
6/02/2008
18610 Tranquility
Walden on Lake Houston
3
2/1
2
N
8,470
2,411
1994
$179,900
$175,000
$72.58
$72.58
138
0
0.97
8438095
6/27/2008
13201 ENCHANTED WAY
Walden on Lake Conroe
3
2/1
2
N
0
2,263
2007
$181,665
$177,642
$78.50
$78.50
383
0
0.98
6502410
6/10/2008
3331 DESERT INN DR
WALDEN 10
3
2/1
2
N
6,000
2,734
1992
$184,900
$179,950
$65.82
$63.83
97*
0
0.97
6805364
6/16/2008
8015 Silver Lure
Walden on Lake Houston
4
2/1
3
N
6,726
2,624
2002
$185,000
$177,000
$67.45
$67.44
83*
0
0.96
1392435
6/30/2008
18519 CATAMARAN DR
WALDEN ON LAKE HOU PH 5
4
3/1
2
N
7,735
3,543
2004
$187,900
$186,500
$52.64
$51.51
105
0
0.99
5981848
6/26/2008
18327 MARLIN WATERS
WALDEN ON LAKE HOUSTON
4
2/0
2
Y
7,392
2,496
1999
$189,000
$185,000
$74.12
$73.84
20*
0
0.98
6159401
6/03/2008
12226 THOREAU DR
WALDEN 01
4
2/1
2
N
18,925
2,469
2001
$210,000
$190,000
$76.95
$76.95
60
0
0.90
2801761
6/26/2008
3830 EVERGREEN WAY
WALDEN 15
4
3/0
3
N
14,215
2,475
1997
$239,900
$233,000
$94.14
$94.14
61
0
0.97
3101156
6/13/2008
3139 PINE CHASE DR
WALDEN 09
3
2/1
2
N
9,600
2,649
2000
$239,900
$225,000
$84.94
$84.94
217
0
0.94
6072694
6/12/2008
3223 FITZGERALD DR
WALDEN 06
3
2/1
2
N
7,994
2,471
2008
$239,900
$233,000
$94.29
$94.29
153*
0
0.97
9692334
6/12/2008
11618 WILLOWRUN DR
WALDEN 02
4
3/1
2
N
9,821
2,911
2008
$269,900
$264,500
$90.86
$90.86
76
0
0.98
2305323
6/30/2008
3830 Happy Hollow
Walden
3
3/0
2
Y
0
2,853
2007
$295,000
$290,000
$101.65
$101.65
58
0
0.98
5044620
6/20/2008
3135 POE DR
WALDEN 05
3
2/1
2
N
4,430
2,728
1978
$379,500
$349,000
$127.93
$127.93
209
0
0.92
7987250
6/11/2008
3119 CHIPPERS CROSSING
WALDEN 09
3
3/1
2
N
10,775
3,915
1983
$599,000
$550,000
$140.49
$140.49
16*
0
0.92
3191470
6/18/2008
12423 LAKEVIEW DR
WALDEN 12
4
5/3
4
Y
53,578
7,936
1989
$1,488,000
$1,400,000
$176.41
$175.34
83*
0
0.94
9949977
6/06/2008
15018 WALDEN RD
WALDEN ROAD ESTATES
3
4/0
3
Y
186,655
3,764
1991
$1,489,000
$1,300,000
$345.38
$345.38
145
0
0.87
Average
3
2
15,181
2,514
$260,208
$245,676
88
0
0.96
Number of Properties: 37
<script type="text/javascript"></script> ( Average SalePrice / Average SqFt ) : ( 245676 / 2514 ) = $ 97.72
Adjusted SP/SF is calculated as (Sales Price - Sellers Contribution to Closing Costs - Repairs Paid by Seller)/SF
Prepared by

Pippa (Mac) McLennan
(281)620-4899
RE/MAX The Woodlands & Spring
pippajanie@yahoo.com

Information is believed to be accurate but is not guaranteed.THIS IS AN OPINION OF VALUE OR COMPARATIVE MARKET ANALYSIS AND SHOULD NOT BE CONSIDERED AN APPRAISAL. In making any decision that relies upon my work, you should know that I have not followed the guidelines for development of an appraisal or analysis contained in the Uniform Standards of Professional Appraisal Practice of the Appraisal Foundation. <script type="text/javascript"></script>
.
These are the homes that SOLD in LAKE CONROE at WALDEN the month of June 2008, according to HAR, Houston Area Association of Realtors, 2008.
There were 37 homes that SOLD in WALDEN, at Lake Conroe the month of JUNE, 2008, ranging from $64,000 to $1,489.00 .
Since 1972, Walden's tree-lined peninsula has been home to people from all over the world - people who realize the benefits of living in a close-knit community along the shores of picturesque Lake Conroe.

While Lake Conroe shows natural splendor, it is actually man-made. Construction of the 21,000-acre lake began in January 1970 and was completed in 1973. Five thousand acres of the lake are located within the Sam Houston national Forest.

In addition to the lake, a 536-slip marina, a breathtaking 18-hole golf course, a 16-court tennis facility, swimming pools and a 2.1-mile "hike and bike" trail, are among the many recreational amenities available to Walden residents. Social activities, community events, athletic competitions and volunteer opportunities occur year-round - guaranteeing an active schedule for those who want to get involved.

Walden on Lake Conroe is planned for 5,190 dwellings. There are estate homes, single-family houses, patio homes, townhouses, condominiums and a variety of commercial and institutional facilities including the Walden Yacht Club, Racquet Club, Golf, Country Club and Marina.
We went to the Walden Yacht Club for Mother's Day and the head chef RICK ADAMS (he is pictured in the center, all dressed in white, NO hat!) , was amazing! He immediately noticed that my small children weren't into the typical salmon and capers buffet and he went out of his way to make them scrambled eggs and cheese!
On the 4th of July we participated in the local parade and it was so WONDERFUL to see a sense of community! People were lined through-out the streets, cheering, saying "Hello" and having a great time! If you are looking for a groups of people to join right in with, please consider LAKE CONROE, WALDEN, TEXAS!!!!!!!!!!!
There is a monthly Lake Walden Newsletter to keep you current with local events!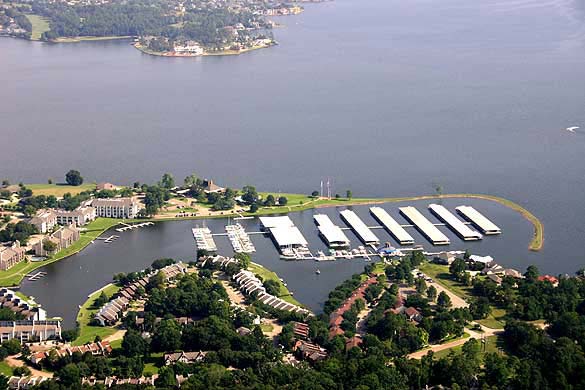 Looking to buy a house or sell your home? Contact Pippa MAC, ReMax REALTOR for more information on homes for sale in The Woodlands and Lake Conroe.
#1 Best Selling master-planned community in the state of Texas
27 miles North of Houston
16 miles from George Bush Intercontinental Airport
Close to I-45 and the Hardy Toll Road
Cynthia Woods Mitchell Pavillion outdoor amphitheater
190 miles of hike and bike trails
Exemplary public schools and Acclaimed private schools
Ranked one of the top 10 safest communities in Texas